Consultant in maritime history and creative lifestory
Welcome to my website
I'm a creative historian who works with museums, universities and in the community. Women who went to sea - whose travel transformed their lives forever - are my special area of expertise.
My especial interest is in the stories of people who have led marginalised lives in the past - and sought adventure, freedom and the space to be all they are, and might become.
In particular this means recording people, or helping them write their stories. They tend to be people who've taken jobs at sea despite the odds - like women, black and minority ethnic (BAME) and LGBTQI people - for whom seagoing meant sometimes liberation and sometimes injustice.
Ships are hypersexualised spaces for those confined in them. As a cultural historian, that's fascinating to me. They're heterotopias (meaning other places, like Wonderland) and liminal zones, which means they explain a lot about our societies on land.)
I live in Marsden in the Pennines, and work a lot in London and abroad. At Liverpool John Moores University I am Visiting Senior Research Fellow. At the University of Hull's Maritime Historical Studies Centre I am an Honorary Research Fellow.
Breaking news
My new book, Women and the Royal Navy, (IB Tauris/ National Museum of the Royal Navy) is just starting its first reviews.

It was Book of the Week in The Lady on January 5 2018. Reviewer Lyndsy Spence wrote:'Extraordinary information is revealed...the book strikes a balance between the romantic notion of the naval life as one of freedom, and a more realistic view of the responsibilities and dangers that women were taking on...This is a timely and inspiring book.'
The Spectator in Jan 2018 carried a review by Alan Judd.
'This book is a thoroughly researched account of the parts played by women in the service of the Royal Navy from the Middle Ages to the present. What it lacks in anecdotes and personal accounts it makes up for in its comprehensive documentation of official attitudes and measures.'
Order the book for £14 instead of £20 RRP. Enter the discount code AN2 when prompted.
What they say about me
Forthcoming articles
Late Autumn 2018: Cubah Cornwallis: the black nurse who saved Nelson's life in Jamaica, Trafalgar Chronicle (special edition: 'Nelson's other women').
Mixed cargo, no frills and calpyso kings
Marine Quarterly, Autumn 2018.
Catch this!
Sept 13 2018, Thurs. Liverpool. Centre for Port & Maritime History, annual conference: 'Labour and the Sea'.
Keynote speech 15.45pm: 'Floating fun palaces and stigmatised seafaring warder/carers: where modern diversity can expand Goffman and Foucault'
Venue: University of Liverpool Management School, Chatham Street, Liverpool L69 7ZH.
More info: tinyurl.com/Labour-sea-2018
Oct 9 2018, Tues. East Sussex. Standen House, West Sussex, RH19 4NE. 01342 323029.
It ties in with the National Trust's current exhibition about the house's former owner, Helen Beale of the WW1 WRNS: "Helen Beale: Never At Sea". https://tinyurl.com/Beale-Standen.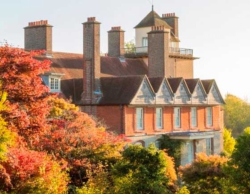 My talk is at 6pm and called "Helen Beale: her place in World War One women's naval history".
See also my earlier blog item about Miss Beale: https://tinyurl.com/Beale-blog
Nov 9 2018, Friday. London. National Maritime Museum. Conference:The First World War at Sea: Conflict, Culture and Commemoration, 8-10.
https://tinyurl.com/WW1-sea-conference-RMG-2018.
My paper is: "They also serve who only stand at sinks: seafaring laundresses in WW1"
Latest article
'Boats Crew Wren', The Marine Quarterly, no 29, Spring 2018, pp47-53, www.themarinequarterly.com/
Look out for forthcoming reviews
British Journal for Military History:

'With a Weapon and a Grin: postcard Images of France's Black African Colonial Troops in WWI
' by Stephan Likosky, Schiffer publishing. BJMH, Summer 2018 issue, tbc.
Women's History:
'Women at the Wheel: A Century of Buying, Driving, and Fixing Cars' by Katherine J. Parkin, University of Pennsylvania Press.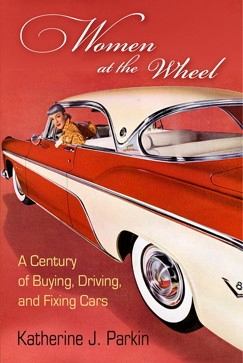 Spring 2018 issue, Vol 2, issue 10, p38. https://womenshistorynetwork.org/ womens-history-spring-2018/
---