Consultant in maritime history and creative lifestory
Welcome to my website
I'm a creative historian who works with the maritime industry, museums, television, theatre, social media, universities and in the community. Women who went to sea - whose travel transformed their lives forever - are my special area of expertise.
As a person interested in kindness, fun, and the ways we humans seek fulfilment and transformation, my especial interest is in the stories of people who have led marginalised lives in the past - and sought adventure, freedom and the space to be all they are, and might become.
In particular this means recording people, or helping them write their stories. They tend to be people who've taken jobs at sea despite the odds - like women, ethnic minorities and LGBT+ people - for whom seagoing meant sometimes liberation and sometimes injustice.
Ships are hypersexualised spaces for those confined in them. As a cultural historian, that's fascinating to me. They're heterotopias (meaning other places, like Wonderland) and liminal zones, (which means they explain a lot about our societies on land.)
I live in Marsden in the Pennines, the home village of Poet Laureate Simon Armitage. He describes it as a uniquely 'transcendent and transgressive location' but I celebrate it as a warm Alternative community. And I work a lot in London and abroad. At Liverpool John Moores University I am Visiting Senior Research Fellow. At the University of Hull's Maritime Historical Studies Centre I am an Honorary Research Fellow.
What am I doing now
My seminal blog Gender and The Sea genderedseas.blogspot.com will be full of still more unusual stories about people connected to the sea. I will be carrying on exploring, explaining and sharing path-breaking information about race, gender, class, status and the many other characteristics that intersect tellingly. You'll read histories of diverse hyper-mobile people in the maritime world, with a fresh focus on emotions, identity and voyages' potential to transform lives. And you'll be able to see more illustrated PowerPoint presentations about maritime diversity, via YouTube.
I'll be especially helping you find out about:
ayahs (South Asian nannies) working at sea and the families who employed them
safeguarding seafaring women today from sexual abuse at sea (Keith please use a cropped version of the pic at https://www.humanrightsatsea.org/2021/02/08/diversity-inclusion-and-hope-a-reality-check-in-2021/, i.e. the one that says HR at sea: We are all - 2021)
the global history of LGBT++ seafarers, their culture, and the ways that trips could feel like radical universities and gay pride demonstrations
SANITY. With my Diversity, Equity & Inclusion lenses - and completing my training as a counsellor - I'm researching mental wellbeing on ships in history. Of course it links to safety at sea, as well as connecting to sexual harassment and LGBT++ handling of destructive homophobia aboard.
DANGER. Finishing a history book on civilian women at sea in WW2. Provisional title: Dangerous Adventures: civilian women save the wartime seas. Yale University Press. Publication date tba.
My upcoming maritime public history contributions, 2024
Feb 1-28. LGBT+ History Month. This year's theme is Medicine - #UnderTheScope. My contribution in talks tbc will be highlighting LGBT+ people's work in informal shipboard mental health care. For example, research shows that on floating gay heavens of the mid-20C, camp men's fun-making was healing. The mutual support of LGBT+ shipmates, and camp humorous theatricality, helped lighten the weight of the workload and isolation. It enabled a sense of safety and camaraderie.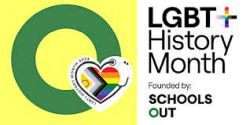 You can already see my YouTubed talk about this: "Entertaining 4 Sanity@sea: Hull's glitzy ship's steward Roy 'Wendy' Gibson and the history of shipboard entertainment", https://www.youtube.com/watch?v=mGg9seH4tgg&t=646s
Feb 22
, Thurs. Kings Maritime History Seminars, 17.15-19.30. Cost free.
Talk by Jo Stanley. Rewriting Women into Maritime History: visibilising diverse histories and futures 1700-2023. https://www.kcl.ac.uk/events/series/kings-maritime-history-seminars Pioneering captains. Under-sung port workers. Atypical seagoing mums. The history of maritime women is wide-ranging and their historiography has been sparse. Since 2023 Lloyd's Register Foundation's Heritage and Education Centre is giving the subject a new fillip, including the She_Sees exhibition at the International Maritime Organisation HQ in September 2023 and the related online website at https://hec.lrfoundation.org.uk/whats-on/rewriting-women-into-maritime-history.
In my personal capacity as an Editorial Board member and consultant for this ongoing project, I will use images, cartoons, and a video to reveal this acclaimed initiative, its contexts and its role in enhancing diverse maritime historiography.
Feb 28, Wed. Pride in Maritime Day. On LinkedIn I'll be unveiling a new story of an overlooked LGBT maritime trailblazer. Former P&O steward Mick Belsten became a key activist in early LGBT+ media.
March 1-31. UK's Women's History Month: Theme "Celebrating Women Who Tell Our Stories". Look out for my social media work. It will be about the women who tell others' maritime stories - including me, and particularly about collective investigation and sharing!
October 1-31. Black History Month. On LinkedIn https://www.linkedin.com/in/jo-stanley-22731223/ I will be revealing more stories of maritime people trying to overcome multiple challenges related to colour. That will include "William Brown", a young married woman from Grenada, who appears to be the only black woman to cross dress and join the Royal Navy. She was discovered in 1815. Look out for my earlier video podcast about her in Grenada's The Bubb Report: https://www.youtube.com/channel/UC6oilgybyHKcwFKlaX2cORA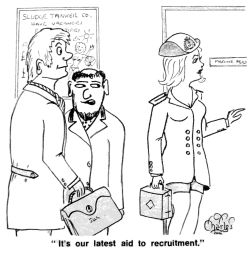 2024. tba.I'm pleased to announce that a wonderful anthology will be emerging soon: Erica Mezzoli, ed, Mermaids: (En)Gendering Maritime Labour and Business Histories, Brill, Leiden, 2024. My chapter discusses that key maritime period in the mid-1970s when many women increasingly got work at sea, doing non-traditional jobs. Some heterosexual men saw it as great opportunity for on onboard intimate relationships. But some queer men saw it as a death knell, because bisexual men would choose Real Women if available. See "'Invading' calculatedly Dionysian ships: women's advent/ gay stewards' loss. Gender and sex at sea in the 1970s."
Things I'm proud of doing recently
Delivering the keynote speech at Amsterdam Maritime Museum's celebration of their queer history exhibition
Playing a leading part in Rewriting Women into Maritime History, Lloyd's Register Foundation Heritage & Education Centre's project. That includes writing a timeline of women's maritime history https://hec.lrfoundation.org.uk/whats-on/timeline and writing the historiographic summary with select bibliography. Who wrote what when, what it meant and how to find that book or article. See bit.ly/LRFHECwomen
Delivering the Mike Stammers Memorial Lecture at Merseyside Maritime Museum, 'Race, gender and class: ayahs and amahs as "worker-passengers" in British ships 1890-1950'
Interviewing women maritime pioneers and writing them up. See
Adding early women maritime trade unionists in a blog that expanded the recently published history of maritime trade union Nautilus International. https://bit.ly/maritimeUnionWomen
Any time. You can still catch some of my earlier videoed talks at
"Revealing queer maritime history: international museums' LGBT+ sea exhibitions," Blaydes Maritime Centre webinar, University of Hull, May 2023. https://www.youtube.com/watch?v=aPqJ-8tRXeA&t=74s
"Entertaining 4 Sanity@sea: Hull's glitzy ship's steward Roy 'Wendy' Gibson and the history of shipboard entertainment", University of Hull, Blaydes Maritime Centre webinar, Feb 2023. https://www.youtube.com/watch?v=mGg9seH4tgg&t=646s
"Anything like Lascars? Race, Gender and Ayahs (Asian Nannies) as Working Passengers 1850-1950," Blaydes Maritime Centre webinar, University of Hull, 2021. https://www.youtube.com/watch?v=sxBcDJx73z0&t=18s
"A Whirlwind Tour of a Jigsaw 1600-2020. 400 packed years of LGBTQI+ maritime history," Maritime UK, Pride in Diversity network webinar. https://www.youtube.com/watch?v=nslyxO679Po
"The Lascars Posh aunties?" Maritime UK's Black History Month webinar, Oct 2021, https://www.youtube.com/watch?v=E9XpXKokhmo
"Shescape - Women in Maritime," my summary of women's maritime history, Maritime Foundation 2016, https://www.youtube.com/watch?v=ThCniUZcYxo.
"Hello Sailor," Homotopia's filmed interview with me touring an interviewer round the Merseyside Maritime Museum version of the Hello Sailor exhibition, 2008. http://www.youtube.com/watch?v=nFhyEGdEAJA
What they say about me
MY CURRENT FAVOURITES
My favourite reading just now
John McPhee, Looking for a ship, Noonday Press, New York, 1990. Possibly th best 20C creative non-fiction book written about men in the US Merchant Marine.
Lyndall Gordon: Divided Lives: Dreams of a Mother and daughter, Hachette, London, 2014. Not about the sea but a sensitive example of how a woman can write about her relationship with her mother
Ulla-Lena Lundberg, Pamela Eriksson, The Duchess and the Captain's Wife: Herzogin Cecilie and her circle, Wakefield Press, Mile End, South Australia, 2020.
I'm currently reviewing
Arunima Datta, Waiting on Empire: A History of Indian Travelling Ayahs in Britain,: Oxford University Press: Oxford, 2023, for the International Journal of Maritime History in 2024.
The film I'm longing to see in full

Woman at Sea, director Dinara Drukarova, 2023. I am still looking for a way to see the whole film. You can watch trailers at www.imdb.com/title/tt14760906/?ref_=nm_knf_i_2. The film is an adaptation of Catherine Poulain's novel, Le Grand Marin/Woman At Sea.
It features Lilli (Dinara herself) about a woman who joins the fishing boat Rebel in Alaska. She's the only woman aboard and the only hand without fishing experience.
(Poulain's 2018 book is available in English and published by Penguin: ISBN 9781911214588).
New
New exhibitions:
I'm celebrating my friend Anne Lydiat's exhibition about sailing with a group of women artists, film-makers and scientists in the wake of the in the 1920s and 30s US Arctic explorer Louise Arner Boyd.
Details: Royal Geographical Society, London SW7 2AR, from 23 Nov 2023 to mid-January 2024. Cost free. Before you go, email director@rgs.org and they will arrange a time to welcome you.
In 2018 Anne led an expedition to East Greenland, using Boyd's original charts. Anne's multi-disciplinary team took drone footage, GPS/ AIS, and made marine micro and macro surveys. Boyd made seven expeditions into Arctic waters. She's the only woman to have discovered new land and a glacier. They were subsequently named in her honour: Louise Glacier and Louise Boyd Land, Northeast Greenland.
Anne has also created a film which will be on Vimeo (tbc) and there will be a book Wake. (Details later) Her website is a cornucopia. See www.annelydiat.com/in-the-wake-of-louise-arner-boyd-homepage
New website:
Rewriting Women into Maritime History project, Lloyd's Register Foundation Heritage & Education Centre: bit.ly/LRFHECwomen