Consultant in maritime history and creative lifestory
Welcome to my website
I'm a creative historian who works with museums, television, theatre, social media, universities and in the community. Women who went to sea - whose travel transformed their lives forever - are my special area of expertise.
My especial interest is in the stories of people who have led marginalised lives in the past - and sought adventure, freedom and the space to be all they are, and might become.
In particular this means recording people, or helping them write their stories. They tend to be people who've taken jobs at sea despite the odds - like women, black and minority ethnic (BAME) and LGBTQI people - for whom seagoing meant sometimes liberation and sometimes injustice.
Ships are hypersexualised spaces for those confined in them. As a cultural historian, that's fascinating to me. They're heterotopias (meaning other places, like Wonderland) and liminal zones, (which means they explain a lot about our societies on land.)
I live in Marsden in the Pennines, the home village of Poet Laureate Simon Armitage. He describes it as a uniquely 'transcendent and transgressive location' but I celebrate it as a warm Alternative community.' And I work a lot in London and abroad. At Liverpool John Moores University I am Visiting Senior Research Fellow. At the University of Hull's Maritime Historical Studies Centre I am an Honorary Research Fellow.
What's coming up for you to enjoy in 2022?
(Covid restrictions permitting)
My seminal blog Gender and The Sea genderedseas.blogspot.com will be full of still more unusual stories about people connected to the sea. I will be carrying on exploring, explaining and sharing path-breaking information about race, gender, class, status and the many other characteristics that intersect tellingly. You'll read histories of diverse hyper-mobile people in the maritime world, with a fresh focus on emotions, identity and voyages' potential to transform lives. And you'll be able to see more illustrated PowerPoint presentations about maritime diversity, via YouTube.
I'll be especially helping you find out about:
ayahs (South Asian nannies) working at sea and the families who employed them
safeguarding seafaring women today from sexual abuse at sea (Keith please use a cropped version of the pic at https://www.humanrightsatsea.org/2021/02/08/diversity-inclusion-and-hope-a-reality-check-in-2021/, i.e. the one that says HR at sea: We are all - 2021)
the global history of LGBT+ seafarers, their culture, and the ways that trips could feel like radical universities and gay pride demonstrations
Jan. 2022 On paper. 'Invisible Hands: ayahs' voyages,' History Today, January, 72 (1). www.historytoday.com/shop/buy-current-issue. Here's a taster:
'Caroline Periera ... This middle-aged Ceylonese woman's voyage from Madras to England in 1849 turned out to be ... a power battle socially with her employer: "plenty water coming, ship going to sink, waves came in, and first day master want I to go hang carpet [out to dry]-I say, "I can't, sir; my life is in danger"... I got too much to do for master; five children to take care of, and mistress to dress. I got two baby ... master always angry with me after that-too bold tongue he said ... after that, master be my enemy."'
On broadcast TV. For BBC 2 I'll be on location bringing to life women's relationships with naval press-gangs. (Transmission date tba, so watch this page.)
Beyond Sea; The Untold Story of Ayahs
Feb. 2022 Digitally. Watch and hear my angles on ayahs' history in a new 9-minute documentary film by Bhavishay Kher, Beyond Sea; The Untold Story of Ayahs. Speakers include Michael Fisher and Satyasikha Chakraborty. Bhavishay is an MA film student at Kingston. If you want to discuss screening possibilities with Bhavishay, contact him via www.linkedin.com/in/bhavishay-kher-475241203/.
March. 2022 On paper. Read my article on late 19C early women yachtmasters, 'Pioneering ladies take the helm,', Marine Quarterly (Spring, number 45) www.marinequarterly.com. Pictured: pioneering yachtswomen Lady Rasch and Grace Schenley (on boat).
20-22 April 2022.
In person and more. Enjoy our play if you're in Brussels at the Public Transport as Public Space in European Cities: Narrating, Experiencing, Contesting conference. The filmed playlet is about an ayah and is co-devised with Irene Lofthouse (pictured). See conference details at putspace.eu/brussels-2022/. The film will be available later, on YouTube and touring IRL (In Real Life). Details will be announced on this website.
April-May 2022. In person and more. I'll be joining in the celebrations round the unveiling of a blue commemorative plaque at the Ayahs' Home in Hackney. For details see www.instagram.com/ayahshome/?hl=en.
5 May 2022. Digitally, live. Hear me speak about ayahs' male counterparts on ships: Transitions: ayahs, lascars and bearers on Raj voyages, at British Academy interdisciplinary zoom workshop on Globalized Male Domestic-Care Workers, International Inequalities Institute, London School of Economics, LSE. Nearer the time find details about how to register at bit.ly/3JiTXBq.
21 June 2022. Digitally, live. Watch our panel Ayahs and Amahs: Following Asian nannies around the world, 1850-1950, a Zoom-based Maritime History & Culture Seminar from National Maritime Museum. Greenwich, UK. bit.ly/32gMH8N.
Nov 2022. Digitally and on paper. 'Women/sea/ gender/misogyny: Making a public difference in the last half century,' my chapter for Yearbook of Women's' History, 41, Gender and the Sea. bit.ly/Yearbook41Gender
Latest items you may like to explore
(other items are in the appropriate next pages on LGBT+ people and women)
.
PEOPLE WORKING IN MARITIME LIFE
DJ Debbie England on Pirate Radio Atlantis, 1974
ROYAL NAVY & WRNS
UK Navy appoints first woman admiral, 26 May 2021. bit.ly/womanAdmiral
Only Female Survivor of Royal George, 1782, 25 August 2021. bit.ly/survivedRoyalGeorge
WRENS. Introducing a Women's Royal Naval Service history podcast for the new exhibition at Western Approaches Museum, Liverpool, and on YouTube, tbc, November 2021. liverpoolwarmuseum.co.uk/
What they say about me
What am I doing now?
The Covid-19 crisis means I have more time to work on a new and very exciting women's maritime history book with my researcher Cigdem Hizarci. The exact topic is secret as yet. You will love it for the pictures alone.

Finishing Dangerous Adventures: civilian women save the wartime seas. It's a history book for Yale UP. Publication date tba but hopefully 2020.
Lockdown compensations: recommendations to you
My favourite reading and viewing just now
HISTORY: Maya Jasanoff's The Dawn Watch: Joseph Conrad in a Global World (2017). No it's not about women. But it is a very deep and thoughtful literary work that reveals maritime histories in fascinating new ways.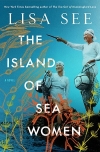 FICTION: Lisa Se, The Island of Sea Women (2019). Well-researched novel about women on the Korean island of Jeju in all-female collective of haenyeo (women divers). It's about love and family life in a matrifocal world where generation of women dare and men stay home to after the babies.
FILM: Fidelio: Alice's Odyssey (2016). Directed by Lucie Borleteau, this feature film is about how a woman handles multiple relationships in a floating goldfish bowl. But it's also about a woman chief engineer and her gendered career. This is probably the first film ever, by a woman, about a woman crew member's perspective and what has been a topic for pulp fiction, private discussion and welfare activists' concern. YouTube.